Our People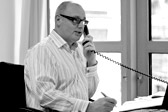 Dick Lumsden
Managing Director
A media all-rounder, with over 40 years of experience behind him, Dick started his career as a mainstream journalist, working on weekly and daily newspapers in a 15 year spell.
Making the switch to the agency world, he has worked in corporate communications; commercial publishing; public relations; marketing and advertising.
Along the way he has held board positions at Weber Shandwick, BSMG Worldwide, Charles Barker; Four and Paragon, working with a panoply of blue chip brands operating in virtually every sector from telecoms, to transport and from financial services to food and drink.
For two years he headed up the UK arm of Senioragency, an international network dedicated to helping brands target and reach the 50+ consumer market.
At Owl, he offers clients a comprehensive mix of thinking and doing, with the simple aim of improving their communication with all audiences from employees to consumers.
Dick was awarded a Fellowship of the Institute of Internal Communication, and is a founder member and former Vice-Chairman of the Mature Marketing Association.
Client experience includes: Doro Mobile Phones; Archers Direct; Barratt Homes; Countryside Properties; Visa; Axa Insurance; Powergen; Vauxhall Cars; Whitbread and many more.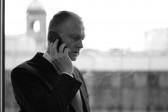 Paul Donlon
Director
Paul is a corporate reputation and business to business communications specialist with over 20 years experience working both in house and agency.
He is recognised for his ability and flexibility to develop and implement award winning communication campaigns for clients in many sectors.  He has successfully managed the reputation of complex clients through strategic advice and delivering media coverage at local, national, international and trade level.
During his career, Paul has worked for the some of the UK's largest PR companies including Financial Dynamics and Weber Shandwick, in sectors ranging from energy, financial services, travel, industry and professional services.
In addition to delivering day to day client work, Paul delivers media and crisis communications training for clients.